THE BALI EXPERIENCE
Experience Bali with Kampoeng Villa
Bali's completely unique a lifetime exprience.
Kampoeng Villa will be happily assist you arranging a customized tour plan to feel the BALI experience and go though the mystic heart of Bali. This personalized and private tour enables you to stop anywhere you like along the jurney. During touring you will be assisted by a driver in a luxury car with air conditioned comfort.


TANAH LOT SUNSET TOUR
Half Day Tour | 5 – 6 hours
Tanah Lot, One of Bali's most important coastal temples. This 16th century temple is built a top a huge rock outcrop in the sea. At low tide is possible to walk up to the temple. Upon the way tothis temple, our driver will take you to Taman Ayun and Alas Kedaton . It is recommended to experience this extraordinary Bali experience by seeing temple in the middle of the ocean with a sunset backdrop.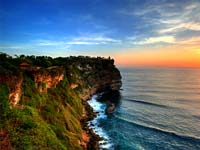 ULUWATU SUNSET TOUR
Half Day Tour | 5- 6 hours
GWK is Bali's one and only cultural park. The park is located in a hill where you can view the beautiful Bali's south coast. GWK is also a home for the biggest statue in Bali. Next stop is visiting Pura Luhur Uluwatu or the Balinese temple at Uluwatu's cliff. This temple was built in the 11th century and on the edge of a 300 meter rock face, the temple faces the Indian Ocean in the southern most part of the island.


DENPASAR HERITAGE CITY TOUR
Half Day Tour | 5 – 6 hours
Denpasar means 'by the market' and is Bali's only real city. Around 500,000 people live in Denpasar, including Balinese, Javanese and others from around the country. Denpasar is 'local friendly' in that rent, food and almost anything else is cheaper and you will find food vendors from many parts of Indonesia. Visit local tradi¬tional market with variety of local handicrafts at reasonable price.


NUSA DUA & WATER SPORT TOUR
Half Day Tour | 5 – 6 hours
Head off to Tanjung Benoa – Nusa Dua for some adrenaline pump.
You can experience fun water sport action like banana boat, parasailing, jet skiing, etc. After that, a visit to Jimbaran beach is a must. Jimbaran bay offers a spectacular sunset at the convenience of its beach cafes. At Jimbaran, you could enjoy a great seafood barbeque dinner with Balinese spices.


UBUD TOUR
Full Day Tour | 8 – 10 hours
A trip to the center part of The Island of God. Ubud is a remarkable town in the middle of the island of Bali. Ubud is arguably the best place to use as a base if you're visiting Bali; if you're looking for culture, comfort, nature and inspiration. Along the way to Ubud, you may stop and visit lines of silver and gold jewelry shops or wood carving shop. Stop by and grab your camera for photos at Batuan temple as well.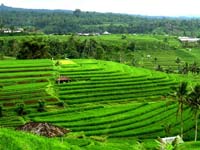 JATILUWIH & BATUKARU TOUR
Full Day Tour | 7 – 8 hours
First stop is Taman Ayun Temple is a Royal Temple of Mengwi Empire and it is located in Mengwi Village, of Badung regency. It is about 18 Km north side of Denpasar town. Our next destination is to view the breathtaking rice terrace panorama at Jatiluwih. Relax and enjoy the Bali Village in Jatiluwih. Going up, the driver will escort you to Batukaru Temple, a beautiful temple in the slope oof Batukaru Mountain.


KINTAMANI & VOLCANO TOUR
Full Day Tour | 8 hours
Kintamani tour is started with stops in the village of Batubulan to see silver jewelry making and shops and Mas to see wood carvings. Afterwards we go up to Kintamani. The spectacular mountainous region around Kintamani with ribbons of black lava running down from its peak into the valley below and its deep crater lake and bubbling hot springs, make this region a must to visit.


BESAKIH TOUR
Full Day Tour | 10 hours
Besakih, the biggest temple in Bali or the mother temple in Bali. On the way to Besakih, there are several places of interest will be visited like Kerta Gosa and Bukit Jambul. Kerta Gosa is an ancient building designed with Balinese architecture and encircled with fish pond with tropical garden is really worth a visit. Bukit Jambul -a green hill and rice terrace under it. Besakih Temple is located in bevel side southwest of Agung Mount.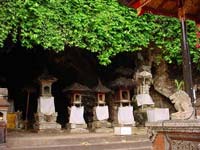 EAST BALI TOUR
Full Day Tour | 10 hours
East Bali Tour is a tour packages to visit places of interest in east part of Bali like Tenganan Village, Goa Lawah (Bat cave), Tirta Gangga and Taman Sukasada. The tour is exploring the tourist destinations in east part of Bali with unique of local society life and passing through the beautiful beach of Candidasa. It is a private tour offering you a memorable experience of the local regions of Bali.


BEDUGUL & BERATAN TOUR
Full Day Tour | 10 – 11 hours
Bedugul is the name of area located in a hilly area in the border of Tabanan and Singaraja regency. There is beautiful botanical garden in Bedugul while in the slopes there are lake and temple by the lake called Beratan lake and Ulun Danu Temple. This area is considered a bit chilly by the locals. Since the air is cool in Bedugul, fruits and vegetables are easy to grow, thus at the traditional market you will find many very fresh fruits and vegetables.


BALI WEST NATIONAL PARK TOUR
Full Day Tour | 10 hours
West National Park Tour brings you to explore west side of Bali Island.
From a visit to Subak Museum, virgin beaches, temples and the national park. Subak Museum is a museum of irrigation system and ancient agricultural equipment. Recently SUBAK (the unique irrigation system for agriculture in Bali) is arguably one of UNESCO culture heritage.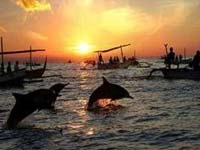 LOVINA TOUR
Full Day Tour | 10 – 11 hours
Experiencing the nature of Bali's north part area is just perfect for your holiday. You will explore Singaraja regency's beautiful sites such as Tamblingan Lake , Gitgit Water Fall, Lovina Beach and Hot Spring Water in Banjar. Lovina beach is beautiful with its black sand unfolds throughout the beach area. It is also famous spectacular of dolphin watching tour on the calm seawater.