VILLAGE TOURS
Walk along the village, to see the local community activities, such as; people nursing cock fighters, people chatting and drinking coffee at the local Warung.
Our staff will escort the Guests and guides them during the tour, explaining about what are the people doing and what the philosophy of these people activities.
RICE FIELD TOURS
Our staff will escort the guest to the rice field around Kampoeng Villa.
To experience an extra ordinary Balinese farmers lifestyle, seeing the grandfathers / grandmothers at the Rice field,
see the birds and chat are working or farming at the to the farmers.
TEMPLE CEREMONIAL VISIT
Temple Ceremonial is not daily activities, it's a special occasion, or once in six months or once in a year, means we will do this activities based on temple ceremonial around the local community, we will keep updating ceremonials schedule.
TANAH LOT SUNSET TOUR
Tanah Lot, One of Bali's most important coastal temples. This 16th century temple is built a top a huge rock outcrop in the sea.
At low tide is possible to walk up to the temple. Upon the way tothis temple, our driver will take you to Taman Ayun and Alas Kedaton .
It is recommended to experience this extraordinary Bali experience by seeing temple in the middle of the ocean with a sunset backdrop.
NUSA DUA WATER SPORT TOUR
Head off to Tanjung Benoa – Nusa Dua for some adrenaline pump.
You can experience fun water sport action like banana boat, parasailing, jet skiing, etc. After that, a visit to Jimbaran beach is a must. Jimbaran bay offers a spectacular sunset at the convenience of its beach cafes.
At Jimbaran, you could enjoy a great seafood barbeque dinner with Balinese spices.
JATILUWIH & BATUKARU TOUR
First stop is Taman Ayun Temple is a Royal Temple of Mengwi Empire and it is located in Mengwi Village, of Badung regency.
It is about 18 Km north side of Denpasar town. Our next destination is to view the breathtaking rice terrace panorama at Jatiluwih. Relax and enjoy the Bali Village in Jatiluwih.
Going up, the driver will escort you to Batukaru Temple, a beautiful temple in the slope oof Batukaru Mountain.
KINTAMANI & VOLCANO TOUR
Kintamani tour is started with stops in the village of Batubulan to see silver jewelry making and shops and Mas to see wood carvings.
Afterwards we go up to Kintamani. The spectacular mountainous region around Kintamani with ribbons of black lava running down from its peak into the valley below and its deep crater lake and bubbling hot springs, make this region a must to visit.
BEDUGUL & BERATAN TOUR
Bedugul is the name of area located in a hilly area in the border of Tabanan and Singaraja regency.
There is beautiful botanical garden in Bedugul while in the slopes there are lake and temple by the lake called Beratan lake and Ulun Danu Temple.
his area is considered a bit chilly by the locals. Since the air is cool in Bedugul, fruits and vegetables are easy to grow, thus at the traditional market you will find many very fresh fruits and vegetables.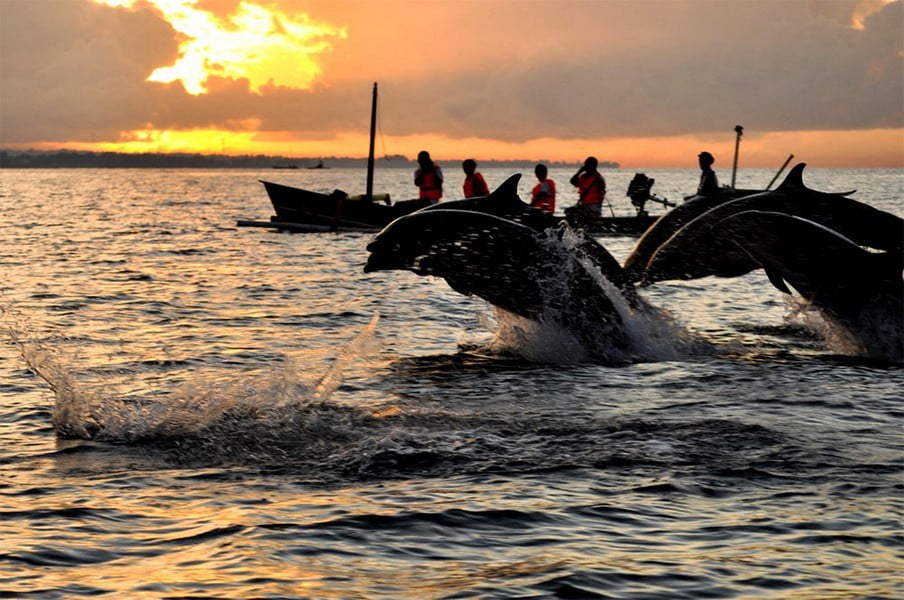 LOVINA TOUR
Experiencing the nature of Bali's north part area is just perfect for your holiday.
You will explore Singaraja regency's beautiful sites such as Tamblingan Lake , Gitgit Water Fall, Lovina Beach and Hot Spring Water in Banjar.
Lovina beach is beautiful with its black sand unfolds throughout the beach area.
It is also famous spectacular of dolphin watching tour on the calm seawater.
*All tours can be customized and extended to your requirements.
Please contact us for details
CONTACT US